YOUR CABLE RECYCLING EXPERTS
At CABLO, we have made it our task to transform cable scrap into high quality recycled raw materials. By operating state-of-the-art recycling facilities, we are able to turn old cables into high quality copper and aluminium granules as well as plastic pellets that can then be used by industrial businesses without any loss in quality.
Our team of 80 employees at our cable recycling plants in Gelsenkirchen and Fehrbellin process approx. 40,000 tonnes of cable scrap every year so that the materials can be returned to market. This joint venture between TSR Recycling GmbH & Co. KG (60%) and Aurubis AG (40%) is, therefore, one of the biggest cable recyclers in Europe.
Thanks to CABLO's recycling activities, material life cycles are fully and sustainably closed as the recovered metals can be reused by industry without there being any loss in quality. And why is this so important? With the industrial nations' demand for raw materials steadily growing, it is no longer possible for their requirements to be met with virgin raw materials alone. Which means alternative ways of sourcing raw materials are needed. This alternative has been created by systematically recycling materials – with the added benefit that fewer virgin raw materials must be extracted from the ground and, as a result, that less damage is caused to the environment. By using high quality recycled raw materials, we are making it possible to treat our environment in a more sustainable way and getting that little bit closer to having a genuine circular economy.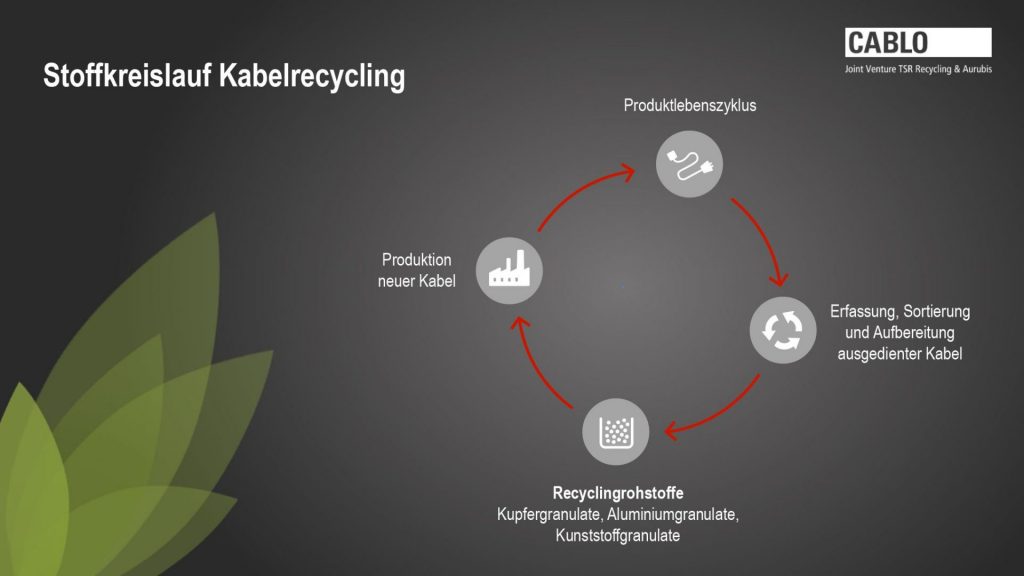 IT IS OUR RESPONSIBILITY TO CREATE A SUSTAINABLE WORLD
Closing material life cycles is simply part of our DNA. As far as we are concerned, though, recycling also involves social responsibility. Virgin raw materials are finite and mining them impacts negatively on our environment. And yet an ever greater volume of non-ferrous metals, such as copper, is needed to produce modern technology. Dwindling supplies of raw materials are already a major problem for today's industrial businesses. By operating our recycling facilities, we are helping to make industry less dependent on virgin raw materials, the majority of which have to be imported.
Our modern recycling plants, which we developed ourselves, ensure that cable scrap is processed in an environmentally compatible way and can be used by industrial businesses in exactly the same way as virgin raw materials are used. Together with our partners, we are calling for the majority of virgin materials to be replaced over the long term with recycled raw materials – something that will also have a major impact on cutting carbon emissions.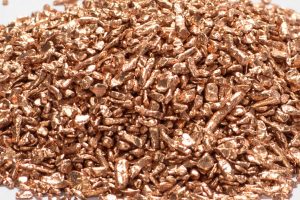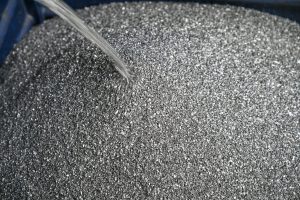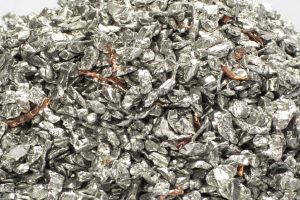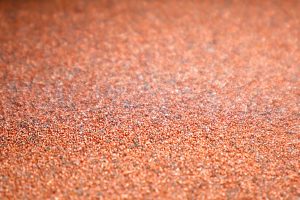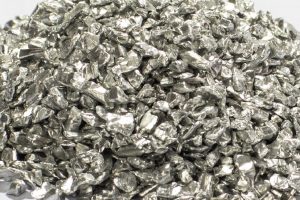 QUALITY RAW MATERIALS INSTEAD OF CABLE SCRAP
We have set ourselves exacting quality standards for our own work so that the metal granules we produce from the cable scrap can be used by industrial businesses without there being any loss in quality. Our treatment processes guarantee that the purity and quality of our granules remain at a consistently high level comparable to that of virgin raw materials. What's more, we are able to prove that we can deliver our quality promise as all of our plants have been issued quality management accreditation. The systems we have in place to continuously monitor and regulate our recycling and production processes offer both us and our suppliers and customers the highest levels of quality control possible.
RESPONSIBLE – AND NOT JUST WHEN IT COMES TO RECYCLING CABLES
We believe it is our duty to run a sustainable business. Which is why environmental protection, the quality of our services and products, and the health and safety of our employees are of utmost importance to us. This is something that is also reflected in our company policies.
It is our goal to collaborate with our customers so that we can develop and realise concepts together to make sure all unwanted cables are recovered and returned to economic cycles. CABLO sees itself as a system provider that delivers all services itself – from Europe-wide logistics and recycling, to trade, to advice on cable recycling. We offer our contractual partners the security, reliability, flexibility and speed needed to create sustainable closed loops – ensuring raw materials are successfully and efficiently recovered and reused time and time again.
Sustainable expansion of our processes & recycling plants
Regular audits to check the quality of our plants
Individual qualifications & further training of our staff
Creation of partnerships based on trust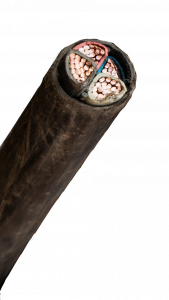 Foundation of CABLO GmbH in Nordenhamm as a cable-dismantling business
Opening of the company's plant in Straß/Bavaria
Introduction of a fully mechanical cable-dismantling system
Opening of the business in Fehrbellin/Brandenburg in the presence of the then Minister President Stolpe
Merger to become CABLO Metall-Recycling & Handel GmbH Upgrading of the plastics processing system to include injection moulding technology
Relocation of the company's head office from Hamburg to Fehrbellin Building of a roofed container storage area
Construction of a new production building for making special products
Implementation of an accredited environmental and energy management system in line with EN ISO 14001 and EN ISO 50001
Foundation of the joint venture CABLO GmbH by the shareholders TSR Recycling GmbH & Co. KG (60%) and Aurubis AG (40%)